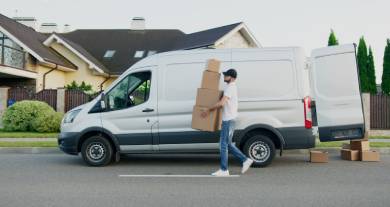 Take Advantage Of Our Comprehensive Range Of Packing & Moving Services:
Our company provides an extensive array of packing and moving services that are designed to meet all your requirements.
Our moving services for apartments and villas are specifically designed to reduce your stress during the move, whether you're relocating within the city or to a new destination.
Our services for office relocation are geared towards minimizing downtime and ensuring the smooth continuation of your business operations throughout the move.
In addition, we provide automobile relocation services that guarantee the safe and secure transport of your vehicle to your new location. Our team of expert movers and packers in Dubai will handle everything from pickup to delivery, taking care of all necessary documentation and customs clearance.
Apart from our inclusive packing and moving services, we also provide furniture moving services to assist you in the safe and efficient transportation of your furniture. We take great care to protect your furniture during the packing, loading, and transportation process, using high-quality packing materials and techniques to prevent any damage during transit.