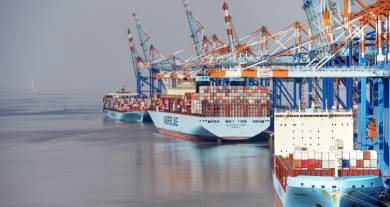 Why Choose Us for LCL Sea Freight?
When looking for LCL sea freight services, you should look no further than 121 Air Sea Cargo.
Fair Pricing –
We specialise in offering competitive pricing for our LCL sea freight services, making sure that you get the best value for your money.
Expertise –
Our team has extensive years of experience in the shipping industry and can provide you with expert suggestions and guidance on your shipping needs.
Unmatched Customer Service –
At 121 Air Sea Cargo Ltd, we pride ourselves on providing unmatched customer service and are always available to answer any questions or concerns you may have throughout the shipping process.
Transparency –
We provide transparent and detailed information on our shipping services. With us, it will be easy to know what to expect.
Experience seamless shipping with our FCL (Full Container Load) sea freight services at 121 Air Sea Cargo. Our FCL solutions offer a dedicated container for your cargo, ensuring security and efficiency in transit. Benefit from cost-effective shipping for large shipments and enjoy the flexibility to load goods of various sizes. Our expert team manages the entire process, from booking to delivery, providing a hassle-free experience. Trust 121 Air Sea Cargo for reliable FCL sea freight solutions tailored to meet your shipping needs.
If you're looking for a cost-effective and reliable shipping solution for your cargo, feel free to schedule our LCL sea freight services. Feel free to contact us today and let us help you learn more about our services and how we can help you with your shipping needs.
If you would like to obtain further information regarding our LCL freight services that are available globally, kindly send an email to info@121airseacargo.com or alternatively, call us at 020 8313 1777. One of our specialists will contact you soon to discuss your requirements.