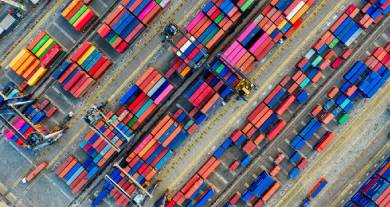 We know that each of our clients has unique and specific needs when it comes to rice shipping in the UK. That's why our dedicated team of experts is always on hand to provide personalized advice and support to help you find the best solutions to meet your needs.
Our team has in-depth knowledge of the latest technologies, standards, and regulations related to rice shipping, and we use this expertise to provide you with the most effective and efficient transport solutions.
We work closely with our clients to understand their specific needs, including the volume of rice to be shipped, the destination, and the desired delivery time. Based on this information, we develop customized transport plans that include the most suitable mode of transport, whether by air, sea, or land.
Our team uses specialized equipment and packaging materials to ensure that your rice shipment is protected from moisture and temperature fluctuations during transport.
Ready to ship your rice with confidence? Contact 121 Air Sea Cargo today to discuss your specific rice shipping needs and receive a personalized quote from our team of experts.
We provide services in Dubai and the United Kingdom. Please feel free to contact us at +97142252092 for Dubai and +44(0)20 83131777 for the United Kingdom.