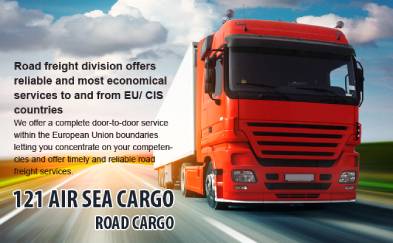 Temperature-Controlled Freight Services –
We specialize in offering temperature-controlled transportation solutions for perishable goods, like food and pharmaceuticals. Providing refrigerated and heated trucks, we strive to maintain a consistent temperature throughout the journey, so that your cargo remains fresh and safe.
Warehousing and Distribution Services –
121 Air Sea Cargo Ltd offers warehousing and distribution solutions to help you manage your supply chain as effectively as possible. Our warehouse facilities are fully equipped with advanced inventory management systems and state-of-the-art security features. Rest assured that your goods will be stored and shipped safely.
At 121 Air Sea Cargo Ltd, we are fully committed to providing unmatched customer service and support. We are available 24/7 to answer your questions and provide necessary assistance whenever needed. Feel free to contact us today and let us help you learn more about our road cargo services in detail and how we can help you with your logistics needs.