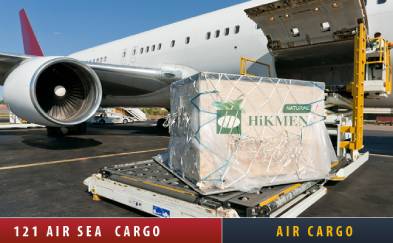 Dangerous Goods Handling: This service involves the transportation of hazardous materials, which requires specialized handling and documentation.
Precise Carrier Selection Process Guarantees Safe & Secure Shipping:
At 121 Air Sea Cargo Ltd, we take pride in our precise carrier selection process, which allows us to offer scheduled air cargo in Dubai and UK on major routes around the world. With our reliable and efficient services, you can plan your shipments with confidence and become more efficient in your business operations.
We understand that every shipment is unique, and that's why we offer a variety of highly flexible packages to choose from. Whether you need express delivery or standard delivery, we offer you the flexibility to choose the delivery speed that aligns with your requirements. Our aim is to deliver air cargo services in Dubai and UK that are the most convenient and effortless for you.
121 Air Sea Cargo Ltd is a renowned freight forwarder in providing top-notch air cargo services not only in Dubai but also in the United Kingdom, Europe, Asia, America and other various parts of the world. With a strong global network of partners and a dedicated team of professionals, they offer comprehensive logistics solutions tailored to meet the unique needs of each client. Their services encompass efficient air freight forwarding, timely customs clearance, and seamless cargo handling. Whether it's small packages or large shipments, they ensure secure transportation and prompt delivery to destinations worldwide, ensuring customer satisfaction every step of the way. With their expertise in international trade regulations and their commitment to excellence, 121 Air Sea Cargo Ltd is the ideal choice for businesses seeking reliable and cost-effective air cargo services.
Don't wait any longer to get your cargo moving. Contact us today if you want to get started working with the best service provider for air cargo in Dubai.