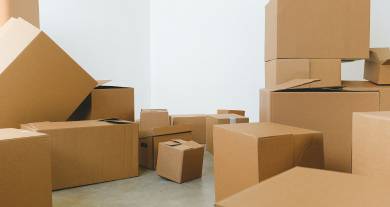 Relying on on121 Air Sea Cargo for Perishable Goods Shipping
121 Air Sea Cargo is a leading logistics provider specializing in offering air and sea freight services around the world. With extensive years of experience in the logistics industry, we have garnered recognition for offering reliable, efficient and affordable shipping solutions to our clients.
Our team comprises highly experienced logistics professionals who are dedicated to providing unmatched customer service. We make sure that our clients' shipments arrive at their destination on time and in excellent condition.
At 121 Air Sea Cargo, we offer a comprehensive range of services, including air and sea freight, warehousing and distribution, customs clearance, and much more. By using the latest technology and top-rated equipment, we ensure that our clients' shipments get transported as safely and efficiently as possible.
If you're looking for a reliable logistics provider, you should choose no other than 121 Air Sea Cargo. Don't hesitate to contact us today and we'll discuss how we can help you with your perishable goods shipping needs.
Our professional shipping team is available to help you with all the necessary documentation for shipping perishable goods, like customs clearance and export documentation.
If you're interested in learning more about our air freight services available worldwide, please reach out to us by sending an email to info@121airseacargo.com or calling us at 020 8313 1777. One of our specialists will be in contact shortly to discuss your requirements with you.